A Championship Long event with 9 different courses for all age and difficulty levels. This is a Canada Cup level event sanctioned by Orienteering Canada.
Course
Distance (km)
Classes
Print Scale
Technical Difficulty
Course 1
TBD
F10, M10, Open 1
1:7500
Beginner (TD1)
Course 2
TBD
F12, M12, Open 2
1:7500
Novice (TD2)
Course 3
TBD
F14, M14,
F16S, M16S, Open 3
1:10000
Intermediate (TD3)
Course 4
TBD
F16, M16, Open 4
1:10000
Intermediate (TD3)
Course 5
TBD
M75, F75, F80
F85, F90, M80,
M85, M90, Open 5
1:7500
Veteran (TD4)
Course 6
TBD
F18, F45, F55, F65
M65, F20S, M20S
F21S, Open 6
1:10000
Expert (TD5)
Course 7
TBD
F20, F35
M18, M45, M55
M21S, Open 7
1:10000
Elite (TD5)
Course 8
TBD
F21E*, M20*, M35*
Open 8
1:10000
*1:15000
Elite (TD5)
Course 9
TBD
M21E, Open 9
1:15000
Elite (TD5)
Note: Course distances will be added at a later date.
Organizing Team
Course Planner: Brian May (Sage)
Controller: Stan Woods (GVOC)
Map: Thunder Mountain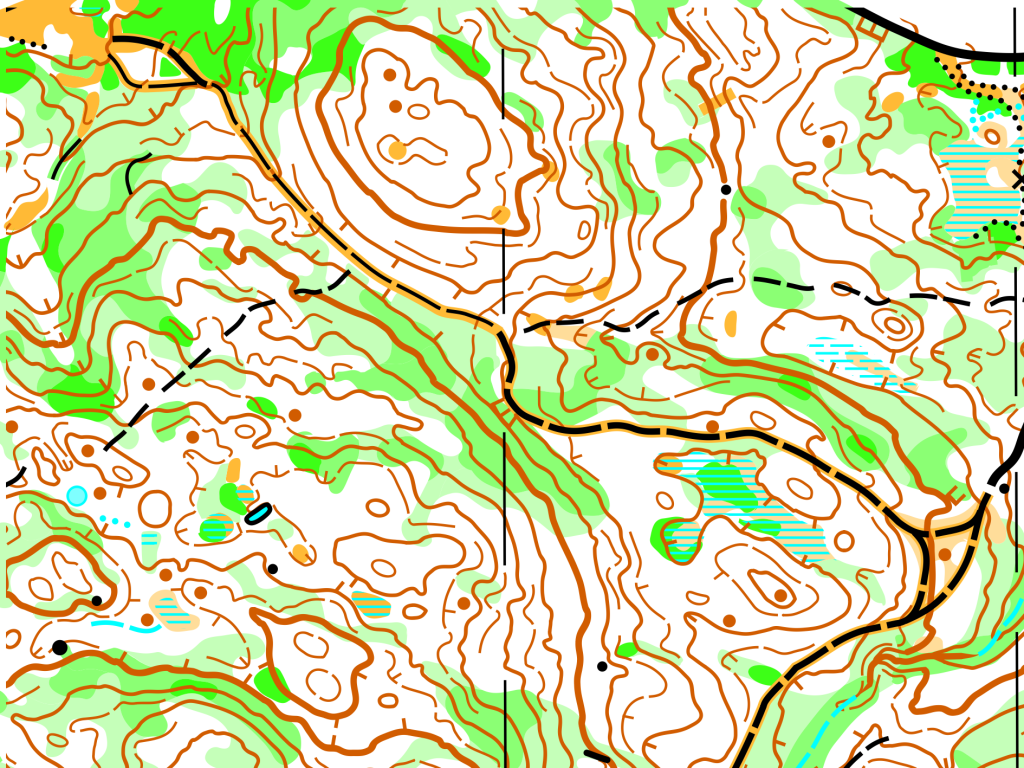 This map features hillier terrain with larger contour features and small pockets of contour detail. The vegetation is very similar to Kelowna Nordic Core, but there are sections of very dense forest in otherwise highly runnable, white forest with no deadfall. Combined with the low density trail network, these topographical and vegetation features drive challenging route choice decisions perfect for the ultimate long distance orienteering race.
Mapper: Bryan Chubb
Year Mapped: 2021-2022
Standard: ISOM2017-2
Print Scale: 1:10,000 for most categories, 1:15,000 for elite categories, and 1:7500 for other select categories, as per Orienteering Canada Canada Cup standards
2020 Computer Generated Map of Part of the Area: Available Here for Fairness Purposes